Stan Neho
Funeral Director / Duty Driver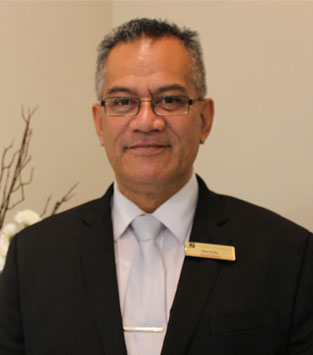 Although currently in West Auckland, Stan is a father of four that comes to the industry with all different kinds of trades and expertise from sound and lighting, truck driving and the funeral industry.
Stan has been a Funeral Director and with the company for over four years and comes to the team with experience in disinterments (exhumations), assisting families with general enquiries, funeral arrangements and duty driving both regionally or nationally.
As part of Stan's role at Tipene Funerals, Stan is one of our first call staff who ensures that family's loved ones are transferred from their place of passing back in to the funeral home's care with precision, care and utmost dignity.
"I am always willing to support families in their moments of sadness, but also in celebrating the joys of life of their departed loved ones…".